Dr. Justin Patterson is a General Dentist at Quadra Dental Centre in Victoria.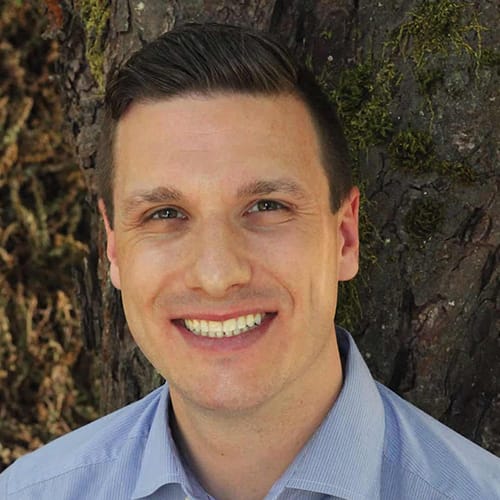 Dr. Justin Patterson
Dr. Patterson grew up in Freeport, Nova Scotia, and graduated from the University of Dalhousie Faculty of Dentistry in 2012.
In dental school, Dr. Patterson was awarded the Dr. Terry Ingram Memorial Scholarship for "a student who exemplifies strong ethical and humanitarian principles" and the Comprehensive Patient Care Award for "greatest proficiency in clinical comprehensive patient care".
Prior to this, he completed a Bachelor of Science with a Major in Biology and a Bachelor of Arts with an honours major in Psychology at Dalhousie University. Dr. Patterson enjoys supporting people of a variety of backgrounds and needs.
After graduation, Dr. Patterson practiced for a year in Nova Scotia, then he and his partner Katie moved to the Comox Valley where they fell in love with Vancouver Island. They moved to Victoria in 2015 when he took ownership of the Quadra Dental Centre.
When not providing high-level care to his patients, you'll find Justin and Katie spending time outdoors, taking their dogs Sully and Charlie hiking, enjoying camping, and kayaking. Katie works for a non-profit mental health/education program and is an avid volunteer at the Victoria General Hospital.
Tell us about your Vancouver Island adventures - we love to explore new places!