Dr. Sunny Makkar is a General Dentist at Quadra Dental Centre in Victoria.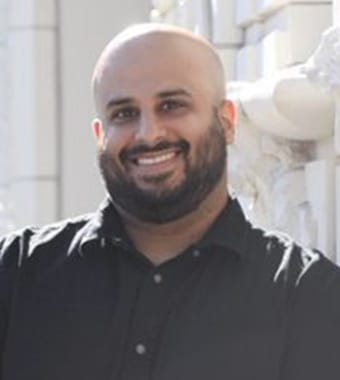 Dr. Sunny Makkar
General Dentist
B.Sc DMD, University of the Fraser Valley

Request Appointment
A native of Abbotsford, BC, Sunny has always had an appreciation for the value of immersion in one's community, big or small. He's excited to continue to enjoy BC life in Victoria.

After completing his B.Sc in Biology at the University of the Fraser Valley, Sunny went on to pursue Dentistry at UBC, where he became involved in volunteer initiatives at his local community outreach clinic.

Sunny understands that there is no single universal approach to caring for a diverse set of patients, each with unique needs and desires for their oral health. He believes in working with his patients to determine these needs, and he knows that improving oral health is foundational to the enjoyment and enrichment of your life.

Outside of the office, Sunny is an avid motorcyclist, average skier, and appallingly bad golfer.